ADVISORS OF THE PRESIDENT
14 November 2017 | 17:05
VALENTINA TANEVA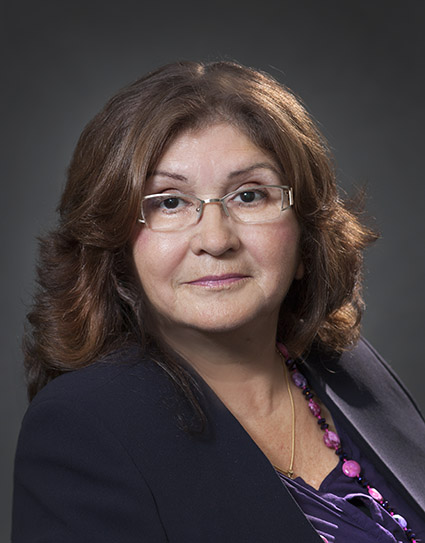 In 1979 she graduated from the Technical University in Sofia. She was a machine engineer with a master degree in the economic organization and management.
In the period between 1979 and 1990, she worked as a constructor, head of team and major constructor at the research institutes of the Plant for Metal Processing INARD OSAM and the NGO for the construction of research tools at the Bulgarian Academy of Sciences, Center for Electronization at AM, where she designed and implemented items, machines and product lines; she has implemented nine research designs; she acquired the scientific degree of senior research affiliate. In the period between 1990 and 2004, she worked at the municipal and central civil service and makes analyses and drafts projects and strategic documents; she is member of the team that developed the first agricultural report under the SAPARD EU program.
In 2004 she was elected by Sofia City Hall as deputy ombudsman, and by the end of 2008 she performed the following duties: regularly drafts analyses on the enforcement of the regulations, drafts proposals for amendments and supplements to the legislative and regulatory framework and for improving its enforcement, and performs the functions of intermediary for guaranteeing the protection of the human rights of the citizens and the legal persons.
From 2009 until 2012 she is head of the unit for business environment and the policy for SMEs at the Ministry of the Economy, Energy and Transport, where she held the posts of head of department and director of directorate.
From September 2012 until November 2017, she worked at the Presidential Administration as chief expert on education and science.
She is married and has two children.
She is proficient in the English, Russian and German languages.
She was appointed counsellor on education, science and innovations by virtue of a presidential decree ? 226 as of 8 November 2017.
---