ADVISORS OF THE PRESIDENT
25 June 2020 | 17:05
IVANKA IVANOVA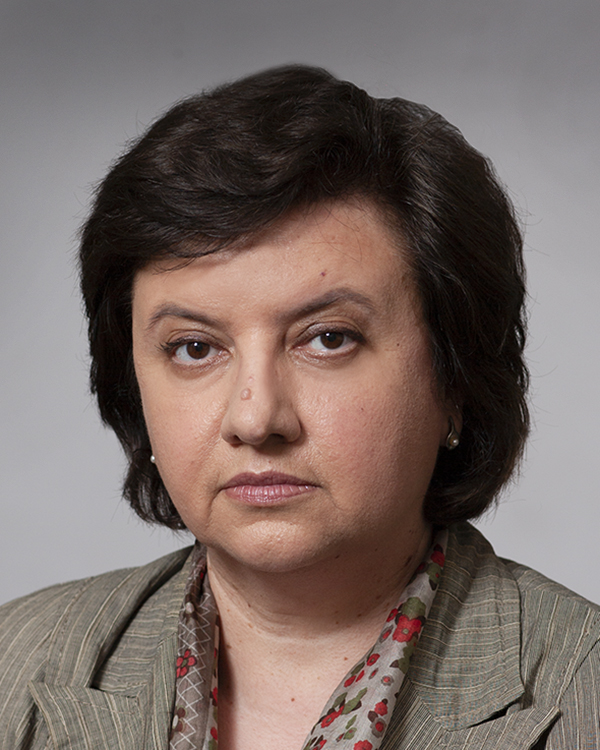 Ivanka Ivanova was born in 1970 in the town of Byala, Ruse district.
She completed her secondary education in the Geo Milev language school in the town of Ruse.
In 1996 she graduated the Law Faculty of the St. Kliment Ohridski University of Sofia.
In the 1997-1999 period she won a fellowship of the Francophone University Agency, completing the PhD school in social sciences in Bucharest, Romania (1998), and she acquired a post-graduate certificate (D.E.A.) from the Free University of Brussels (1999).
Since 2001 she worked as an expert and project manager in the NGO sector and in the period 2004-2020 she was law program director at the Open Society Institute – Sofia.
She has taken part in a lot of national and international projects on reforming the Bulgarian judiciary and improving the legal aid system.
In 2008 she won a fellowship of the Marshall Memorial Fellows program of the German Marshall Fund.
In 2016 she received her PhD degree in sociology of social regulation from the St. Kliment Ohridski University of Sofia after defending a PhD thesis on the topic of "Prosecutor's Office and police – cooperation and/or conflict. Dynamics of the relationships between 1989 and 2011."
She specialized in conducting comparative legal and empirical legal research on topics related to the citizens' access to justice, the independence of the court and the efficiency of the law-enforcement institutions.
She has a good command of French, English and Russian.
She was appointed as advisor on legal affairs by virtue of the President's decree No. 109 as of 04 June 2020.
---